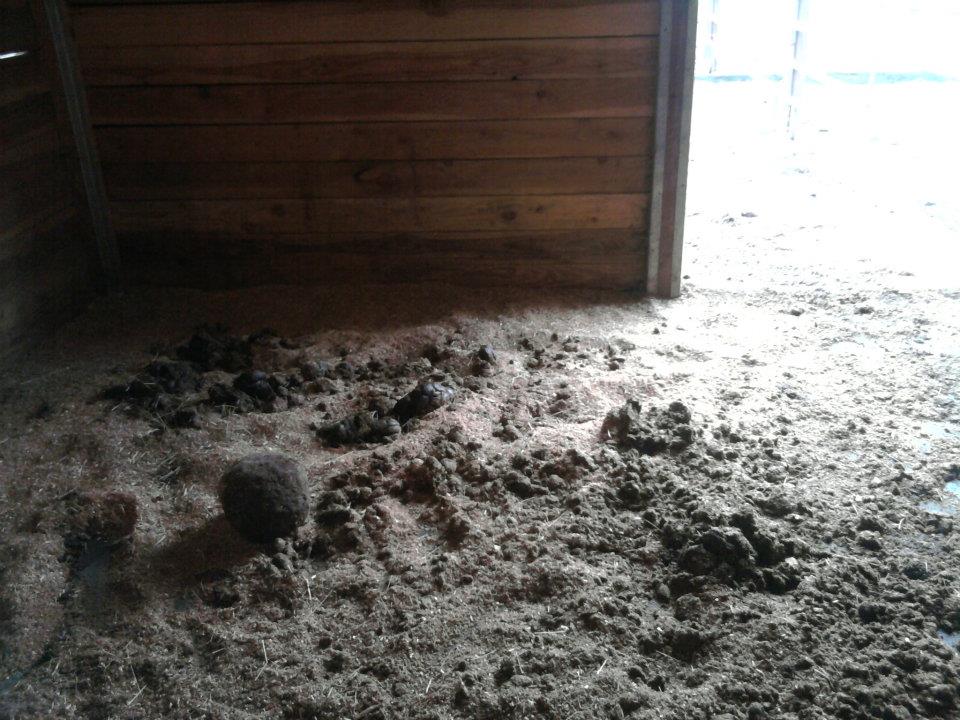 My post on FB today- "Here is one of my shortcomings-one that I am working on & want to conquer. It has to do with this verse- Proverbs 14:4 (NLT)
'Without oxen a stable stays clean, but you need a strong ox for a large harvest.'
May I learn to deal with the shtuff the oxen leave in the stall."
Here are some verses to help me:
1. Proverbs 14:4 (see above)
2.

1 Corinthians 13:7

(NLT)- "Love never gives up, never loses faith, is always hopeful, and endures through every circumstance." This means that there are times where we need to endure the poop of others.
Endures- ὑπομένω (hupoménō)- it remains under, bears up under, suffers under.
3.

Galatians 5:22–25

(NLT)-"But the Holy Spirit produces this kind of fruit in our lives: love, joy, peace, patience, kindness, goodness, faithfulness, 23

gentleness, and self-control. There is no law against these things!

24

Those who belong to Christ Jesus have nailed the passions and desires of their sinful nature to his cross and crucified them there.

25

Since we are living by the Spirit, let us follow the Spirit's leading in every part of our lives."
Patience- μακροθυμία (makrothumía)- Big wrath, big patience. In the Hebrew mind, God has a BIG nose, in which to draw deep breaths with us.
My problem is that I like to let people know I am drawing deep breaths.
I think I pride myself in not putting up with poop, or the poop of others. In my flesh, it is a sign of strength. "I ain't gonna put up with no crap from no one." Well, according to Galatians 5, this is a mark of the flesh in me, something that needs to be MORTIFIED. This passion needs to, I want it to, be crucified and die a slow, agonizing death. So I can become more like Jesus, who did this:
Romans 5:8
(NLT)-
"But God showed his great love for us by sending Christ to die for us while we were still sinners."
While I was full of bile, full of crap, God loved me (and still loves me, as I slowly die to sin and live for Jesus). May I love others too, even when their breath, their actions, their lives smell like a dirty stall.
Prayer
Oh Father, I want to love people even when they are full of crap. Even when they do not even have an acceptable level of crappiness. Help me to rise above and be objective and to have your eyes towards others. Help me to be strong in You and not in my flesh...having to prove how tough I am. For you love me, even though I stink. May I do the same to others.
Here is an ecard I just saw, that excites my flesh, but I am trying to beat this perspective.