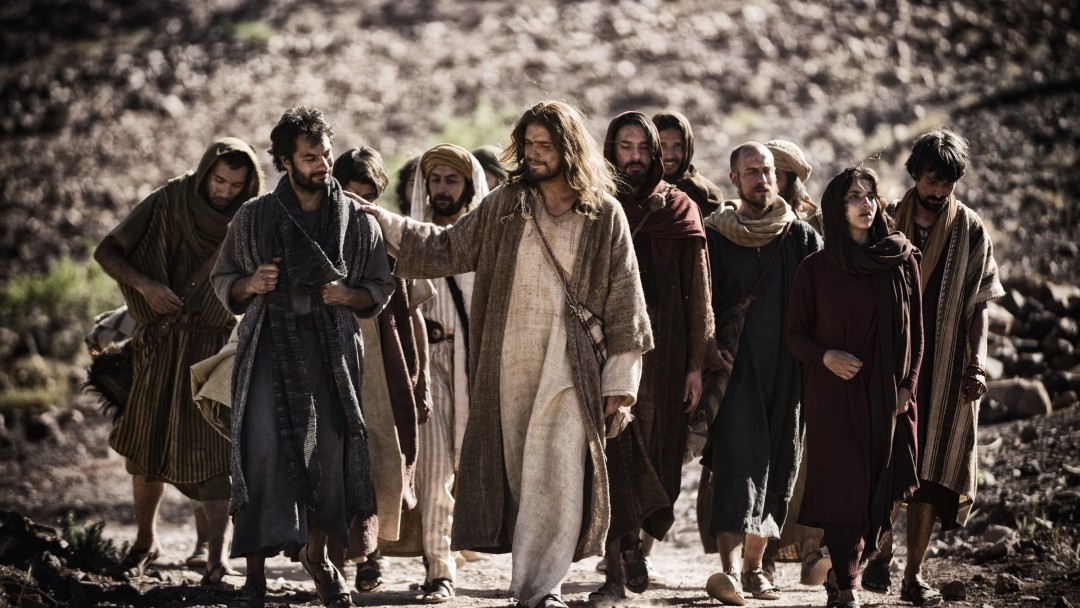 Jesus commands us to, "
Therefore go...
" (Matthew 28:18-20)
Therefore, what is it there for? The Father has given Jesus all authority in heaven AND also on earth.
"
And make disciples of all nations..
."
Disciples are followers, students, Talmidim. We are to do as Jesus did with his 12 guys.
"
Baptizing them in the name of the Father, Son, and Holy Spirit
"
Baptism is the old practice of the Mikveh, the ceremonial washing, that was done in living water (moving), so that people could be pure before God to approach and worship him. Jesus' BLOOD washes away our sin, and purifies us (Titus 3:5, Hebrews 10:22, Revelation 7:14). Baptism is done to symbolize the Mikveh that Christ has done through his blood. It is a deep ritual. It is also a bold stance, acknowledging that you are Jesus and that Jesus is yours. That you have been crucified with Christ, died to sin, buried (Romans 6:4, Colossians 2:12) and like Christ, you are spiritually alive to walk in newness of life. Some take this literally, that baptism spiritually does this. I do not. I believe that it is at the moment of submission to Christ-a punctiliar time, and that baptism SYMBOLIZES what has been done already. I like the former both agree that it should be done as soon as possible. The bottom line is that believers are commanded to be baptized.
"
Teaching them to obey all that I have commanded you.
" Commanded (entellomai-group of teaching that Jesus did, not nomes, which would refer to the commands given to Moses). We are teaching them to obey what Jesus taught us. We are taking the Bible and teaching them, accurately, and skillfully. As a workman approved by God who can righty study and divide the word of truth (2 Timothy 2:15). This passage will drive the disciple maker to grow in their hermeneutical strength and skill.
So...how did the Master do it? How did HE disciple people, so we can imitate his approach? I will be using the book "The Master Plan of Evangelism" by Robert E. Coleman for this study.
1. Selection: How did he select the twelve?
First, there were more than twelve disciples; Jesus had many.
Luke 6:12-13
- One of those days Jesus went out to a mountainside to pray, and spent the night praying to God.[13] When morning came, he called his disciples to him and chose twelve of them, whom he also designated apostles:
A. The Master sought the Father. Selection of disciples is a BIG DEAL. Jesus got away, probably to Mount Arbel, to pray. He spent hours in prayer over this major decision. After all, it was these 12 men who would eventually be responsible for carrying on the faith. He was about to decide on twelve men (*12 tribes in Israel, these 12 men will rule over each of the tribes-See Revelation). He spent much time consulting with his Father over this.
Notice that he had called some to follow him before this. Simon Peter, James, John, Andrew Matthew. Interesting to me is that these men, albeit they all went to synagogue school, were all outcasts of the religious community. He chose ordinary men, none of which were accepted into Rabbi school, one was a traitor (Matthew/Levi) by being a tax collector. Also notice that one of the 12 betrayed him, so eventually one was chose by the apostles to be that 12th person (Acts 1:12-26).
Consider this- the person/people God wants you to disciple will be a part of your life. They will eat with you, do work with you, serve with you, pray with you, share their struggles with you, study you, imitate you, share struggles that you will burden for and with them. You will also be following up with some of them throughout most if not the rest of your life. Basically, you will be riding the roller coaster with them. It is a big deal, in which seeking the Lord and asking Him to let us know, through laying someone on our heart, is important.
B. The Master made a decision. He eventually made his decision and chose 12 men. (Matthew 22:14) The men that he believed the Father had given him. What's more, he also chose 3 core men (Luke 9:28) to very specifically pour into.
There is a point when we need to go for it. God will lay people on our heart, from what I have experienced. Typically, for me, God only ever gives me a max of 5 at a time, although I generally disciple many others. Many have moved far away, and I am thankful for Facebook because of it.
How to apply what we have said so far to life...
1. You seek the Lord, and remain in love with Jesus. Be loved, be holy, be a student of Jesus yourself.
2. Read Master Plan of Evangelism BEFORE choosing disciples. Today's USA church is too far removed from discipleship that we need training BEFORE we jump out.
3. Select Disciples. Praying first until the Lord lays specific people on your heart (they don't have to be Christians).
4. Figure out WHAT you will teach them (Jesus' teachings, life skills, how to follow Jesus, how to live out God's word, how to handle life, how to pray, etc). Figure out HOW you will teach them (concrete, object lesson, on the job, abstract, one on one, in a group, etc).
5. Ask. Ask these people (same gender) if they would like to be discipled by you.